NURSERY (CLASS 1)
Summer GALLERY
Nursery Sports Day 2019
We had a great time at Sports Day and so did our parents/carers!
Garden Explorers!
We have been exploring the school garden. We have been using our skills to get in and out of the maze and look at plant growth. We have compared the different plants in the garden and talked about the things that help them to grow. We had great fun collecting pine cones and feeling their bumpy texture. We used them in maths to practise our counting skills.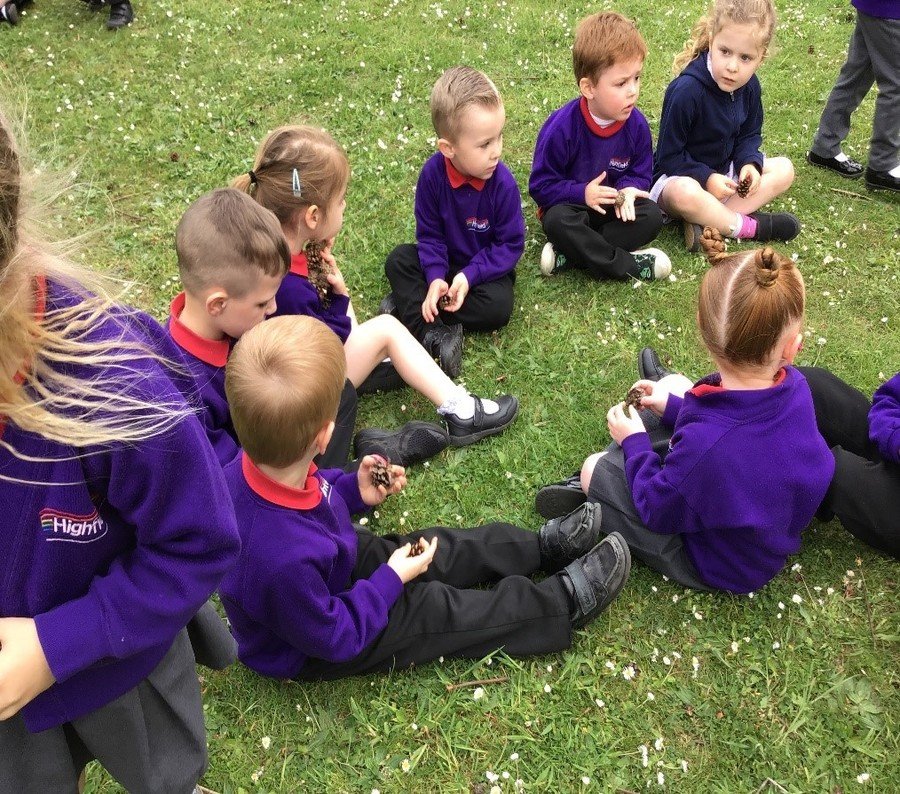 Sporting Fun!
We have been having great fun in the hall practising our Sports Day races. We tried out the egg and spoon race using a satsuma! This way we had no cracked eggs! We also practised the sack race using pillowcases! This was a lot of fun but very tricky not to fall over. We also had a go at dribbling a football, running, jumping or walking over hurdles and balancing bean bags on our heads. We hope you can join us later in the month to see us on Sports Day!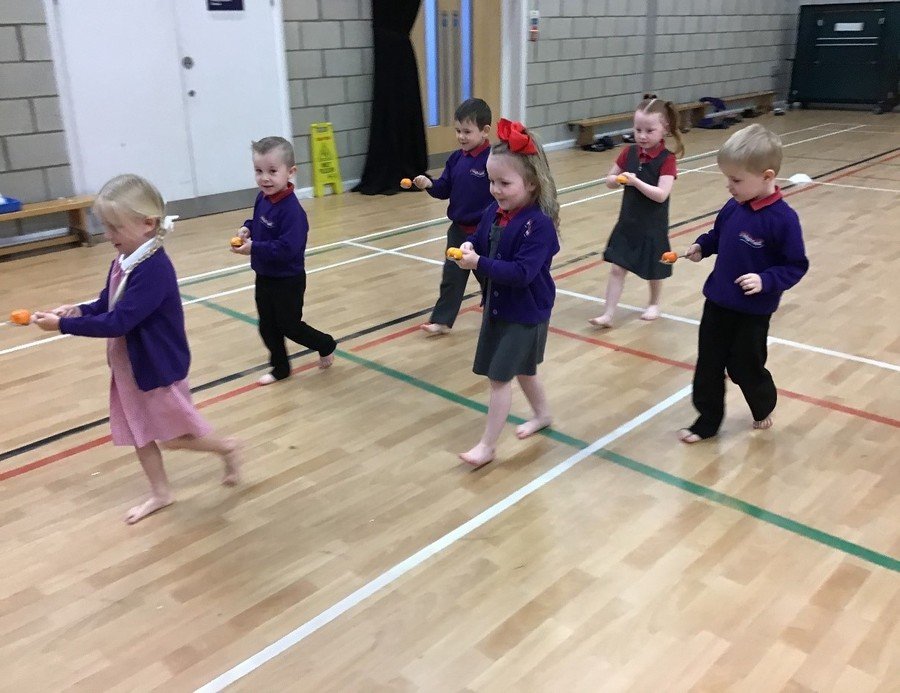 Nursery (CLass 1)
Spring Gallery
Incy Wincy Spider
We have been learning and singing lots of Nursery Rhymes this term. This has helped to extend our vocabulary and in maths we have been counting and comparing sizes.
We got creative and made our own Incy Wincy Spiders! Some were big, some were small, but they all had 8 legs and were a little scary!!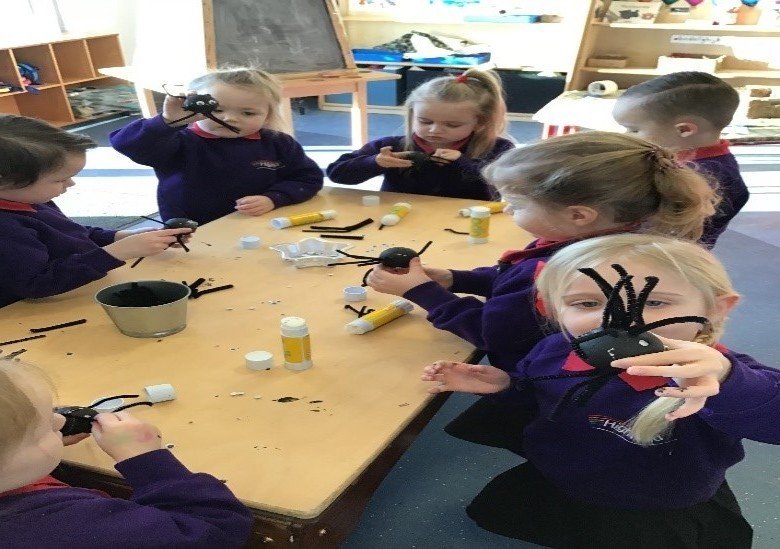 Outside we explored how to make rain sounds using different instruments and we enjoyed splashing about outside in puddles looking at different patterns we could make.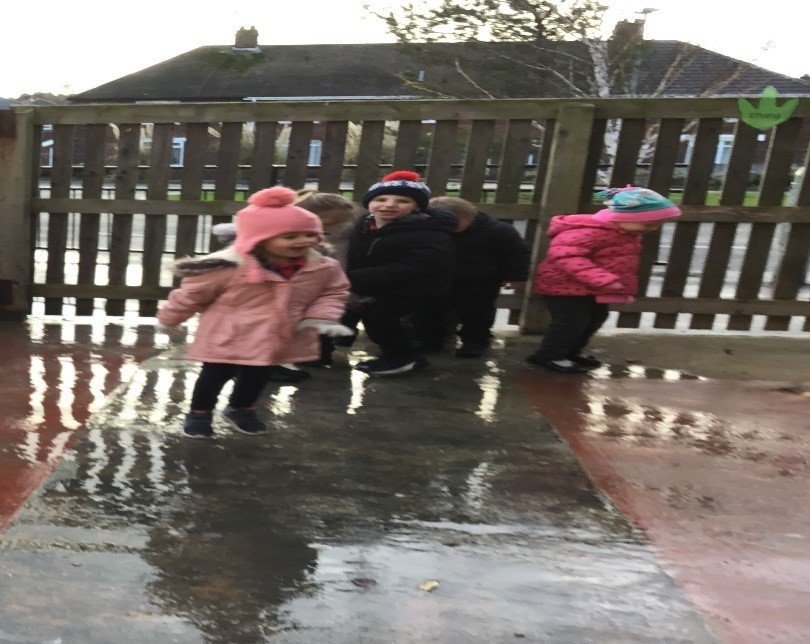 Growing
We have been exploring how different things grow including seeds, animals and humans. We have enjoyed planting seeds and watching them each day to see how they have changed.
We have also looked after caterpillars in Nursery and we have seen them develop into to butterflies.
Everyone brought a baby photograph into Nursery. We looked at how we have grown and how we have changed! We thought some of our photographs were very funny!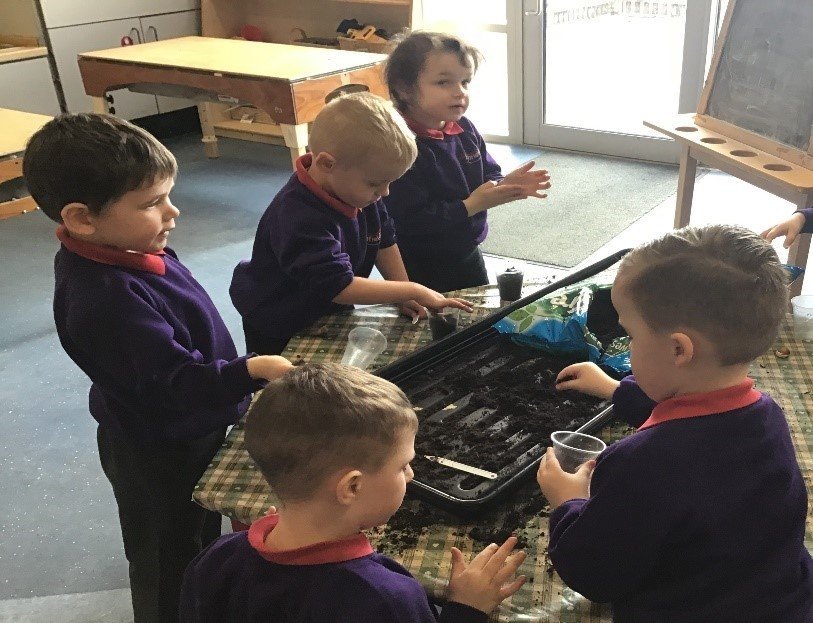 Stay and Play
We love inviting our parents and carers to stay, play and learn with us in Nursery. Our grown ups loved making Easter crafts with us.
We love Nursery
In our Nursery we love to read, write and play. We are inquisitive and we love to learn and explore.