Year 2 (classes 7 & 8)
Summer 2019
YEAR 2 (CLASSES 7 & 8)
Summer 19 GALLERY
Alice in Wonderland
Over the last two weeks, we have been reading Alice in Wonderland. We started by reading the story and then watching the Disney movie to spot the differences.
We then found out that we had been invited to the Mad Hatter's tea party and we needed to make a variety of things to take with us. First, we designed a plate, then we designed a tea cup! We also thought it would be fitting to make a hat, so we could join in with the Mad Hatter!! We made cakes to enjoy and even carried out a scientific experiment to see how fast the white rabbit could go down the rabbit hole!
Learning about Liquids
On Thursday morning, we arrived to our classrooms to find lots of different containers and bottles full of colourful liquid. Each bottle had a different amount and we had to estimate how much liquid was in each bottle. We then had to draw a circle to show how much we thought was in the bottle when poured it out. We found out quite quickly that the circles we thought would hold our liquid were far too small! Even though a bottle looks small, it doesn't mean it's not a lot of liquid!
Getting Sporty!
Even though Sport's Day was cancelled we didn't waste our energy! We practised some of the throwing and jumping events we will be competing in on the 10th July!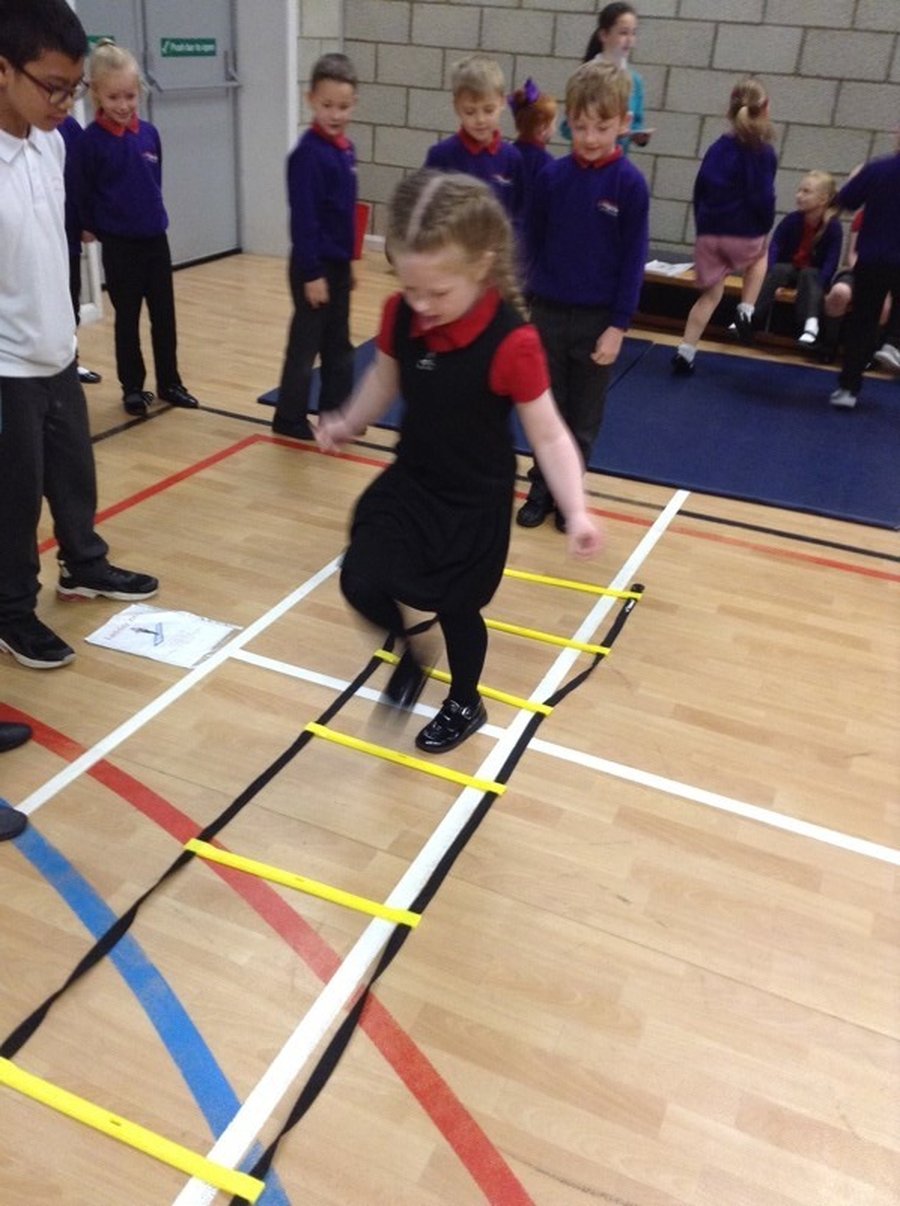 Amazing Athletics
This term, we have enjoyed a sunny trip out to Farringdon Academy to take part in their athletics tournament!
We had such fun showing off our running skills in the 600m run and the 100m sprint. We also showed the older boys and girls how fantastic our jumping and throwing skills are by taking part in the standing long jump and the javelin throw. We were so fantastic at these events, we managed to win 4 medals for Highfield! Amazing!
Year 2 (classes 7 & 8)
Spring 19 Gallery
Great Fire of London
Year 2 have been learning all about the Great Fire of London. During History lessons we discovered that the fire began in Thomas Farriner's bakery and burned for four days and three nights. We made a timeline of events around the Great Fire of London, created art work and re-told the story of 'Toby and the Great Fire of London'. We also did some excellent writing about the fire, including a diary entry.
The Discovery Museum
We visited the Discovery Museum in Newcastle where we compared our knowledge of the Great Fire of London to the Great Fire of Newcastle. We really enjoyed dressing up as different characters and re-enacting the Great Fire of Newcastle.
Mavellous Maths
This term we have been revising our knowledge of the four maths operations, fractions, place value and partitioning. We have developed our problem solving and reasoning skills.
Rights Respecting Schools
In Year 2, we have been learning about the Rights of the Child and what our rights are. We received a letter from Paddington Bear and 'Franklin' our 'Rights Respecting Tiger' asking us to discuss what we think the differences are between living in Sunderland and Peru. We found out that Paddington's air is cleaner than the air we breathe because we have lots of cars, factories and other air polluting factors.