Year 2 (classes 7 & 8)
Autumn 2019 Gallery
Our trip to Washington Wetlands Centre
The Wetlands Centre certainly lived up to its name when we visited this term, despite the rain we all thoroughly enjoyed ourselves. We learned a lot about habitats and lots of different animals. We especially enjoyed seeing the otters and learning about what they need to survive. We loved the flamboyance of the flamingos we saw getting their feed. We had the opportunity to feed some of the birds from our hands and also to go pond dipping where we found some under water mini-beasts. We are going to write a recount of our experiences in our English lessons.
Tri-Golf session at Silksworth
This half-term we visited the Puma Centre at Silksworth where we had a great morning learning to play different golf games to improve our basic skills. We had a lot of fun working in our teams and the staff there praised us all on our impeccable behaviour and attitude. Congratulations to the top three teams, Miss Kirtley's team came in 3rd place, Miss Glendinning's team came 2nd and Mrs Milburn's team came in 1st place. It was a great morning!
Hunt for Microhabitats!
We have been learning all about different habitats in our Science lessons. We all became mini scientists and investigated different micro-habitats and what is living in them. We found a lot of creepy crawlies and did some writing about our discoveries.
Our World
We have had a lot of fun in our recent Geography lessons where we have learned about the seven continents of the world. We have also used an atlas to locate and name the four countries of the United Kingdom and their capital cities. As you can see we had a lot of fun being Geologists!
Living Things
In Year 2 we have started our new science topic, Living Things and their Habitats. We enjoyed our first science lesson this week where we learned about living and non-living things and how they are different. We sorted items into different groups and decided if they were living or non-living.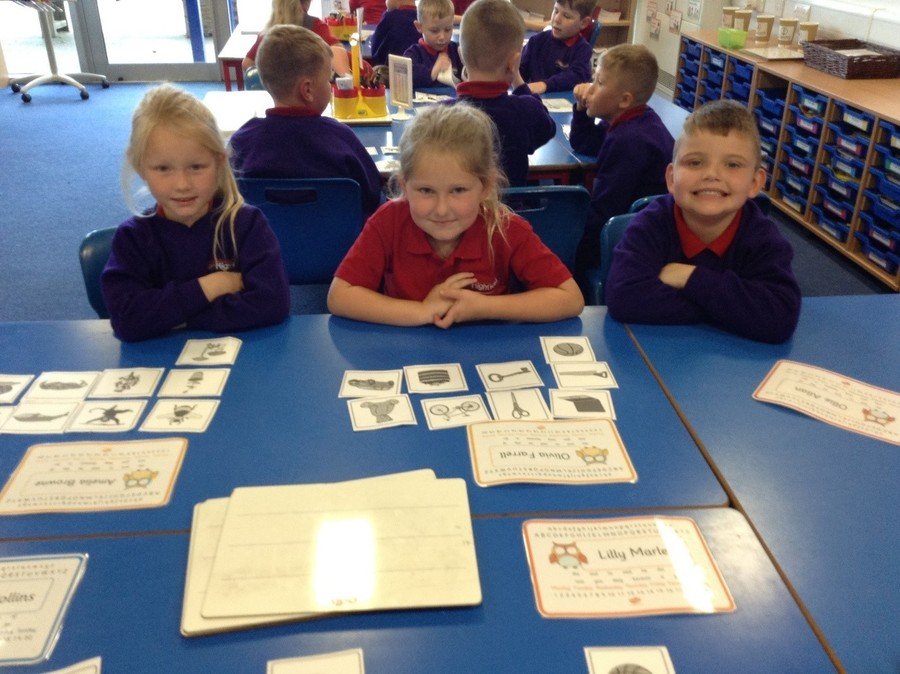 Maths
Since returning back after the summer holidays we have been working on our place value skills. We have been learning how tens and ones make up a 2-digit number. We have used whole-part models, bead strings, base 10 and place value charts to support our learning. Here are some examples of their amazing practical activities.