Year 1 (classes 5 and 6)
summer 19
YEAR 1 (CLASSES 5 AND 6)
Summer 19 GALLERY
Forest Rangers!
This term our topic has been 'Into the Forest'. We have been learning all about traditional tales that take place in forests, as well as spending lots of time learning outside of the classroom in our school garden. We have been making our own bird's nests after finding a blackbird's nest in our garden. We also made a castle after learning about the giant in 'Jack and the Beanstalk'. Here are some of our creations below.
year 1 (classes 5 and 6)
spring 19 gallery
Ahoy There!
During the Spring Term, our topic has been all about 'Pirates!' and it has been so much fun!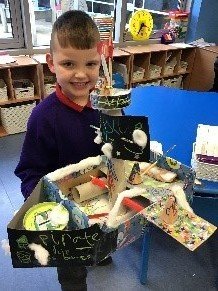 We have been writing stories about pirates using capital letters, finger spaces, full stops and 'and' to join sentences and words, as well as, capital letters for days of the week, places and names. We have designed our own pirate too - most were very fierce looking!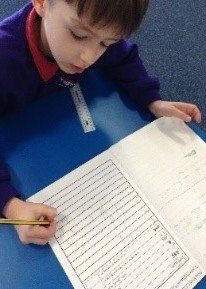 In maths, we have had our 'pirate hats on' as we have measured the weight of different treasure and the length of different swords. We have also learned to tell the time.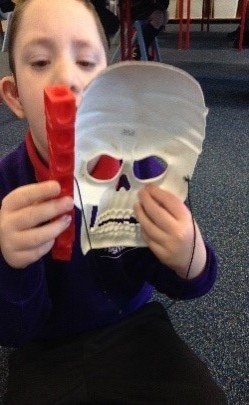 As part of our pirate topic, we have also learned about some famous pirates, such as, Blackbeard, Grace O'Malley and Captain Cook and we completed a fact file based on them. We also developed our geographical knowledge by learning about the continents and oceans linked to Captain Cook's voyages.
Sporting Fun
We have been taking part in some excellent PE lessons this term and we went on a visit to Farringdon Academy to practise our skills in street dance, yoga and trampolining. This was hard work but very exciting!
World Book Day
On World Book Day, we brought in our favourite books from home and designed a new front cover for them. We also got to visit our brand new school library and listen to a very exciting story about the 'old chair' which now belongs to us at Highfield! As the chair was old we were asked to design a new pattern for it – we can't wait to see which design will be chosen as the new cover for the chair!