YEAR 5 (CLASSES 14 & 15)
Summer 19 GALLERY
Ancient Greece
As part of our topic this term, Year 5 have been learning about Ancient Greece. We have looked in detail at three Greek Myths: Theseus and the Minotaur, Odysseus and Polyphemus and Perseus and Medusa. The children have enjoyed learning the details of these stories, and have even had a go at writing their own Greek Myth.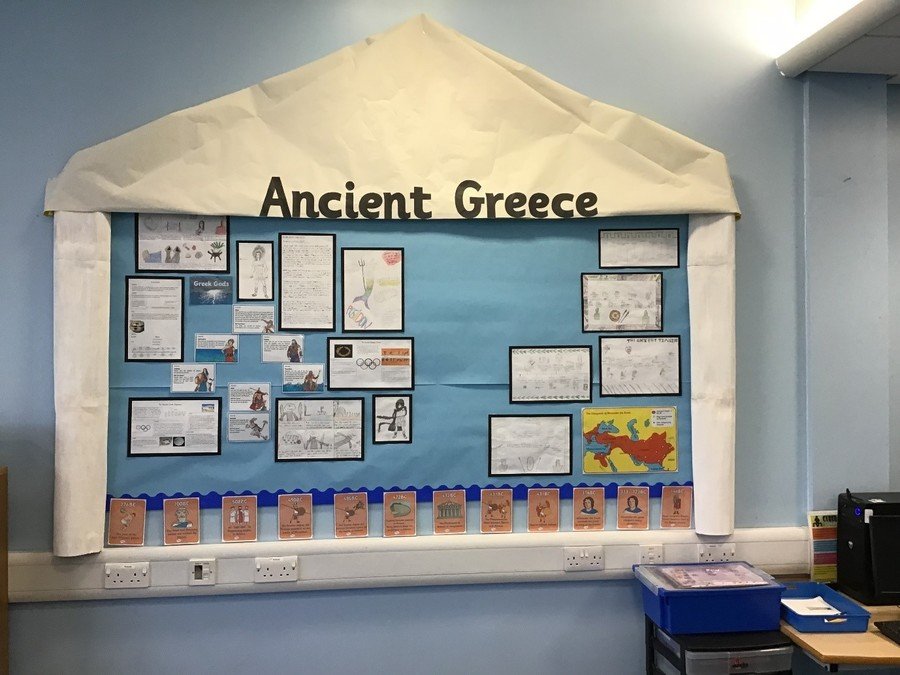 Marvellous Maths
During Maths our focus has been estimating and measuring the size of various angles. The children have applied these new skills through a mixture of practical and written work.
The children have worked using a protractor to accurately measure Acute, Obtuse and Right Angles in a variety of contexts.
Year 5 (classes 14 & 15)
Spring 19 gallery
The White Giraffe
In Literacy we have been writing a diary entry based on the thoughts and feelings of Martine, the main character from our class novel 'The White Giraffe'. We chose to focus on Martine's first day arriving in South Africa, after she was forced to move there as a result of a family tragedy. We have worked extremely hard on this and it has inspired us to develop our writing skills. We have also been working hard on our handwriting too!
Marvellous Maths
During Maths, we have been focusing on adding and subtracting different types of decimal numbers. We have been learning to apply the column method using the correct place value. Look how well we have been doing!
Bible Comes Alive
This term, we enjoyed a visit to the Bethesda Free Church to learn about Christian beliefs and the stories of Jesus.